About Us
After graduating from the University of Florida in 1973 Mike Cotton started in the insurance business selling Life Insurance at kitchen tables in the evening. He specialized in selling life and disability to senior medical students and resident physicians at Shand's Hospital. In 1979, he committed even more time selling insurance after his wife Debbie became a full-time stay at home mom.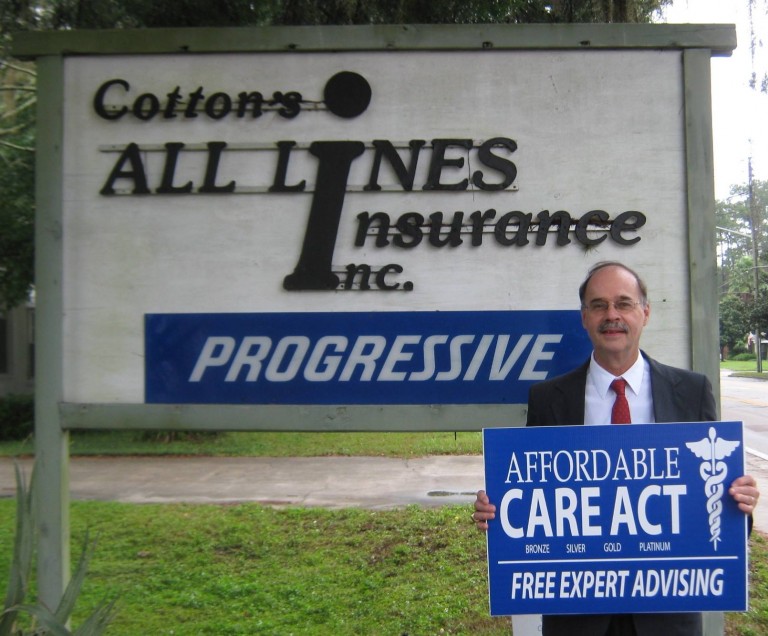 In 1981 Mike was hired as a part time consultant to write an errors and omissions policy for a statewide self insured Architect and Engineering start-up company. Mike's policy forms, manual, rates and applications were all approved by the Florida Department of Insurance. Soon after the market changed and that company was unable to reach capitalization. He at the same time had obtained his Property and Casualty license and contracted to write additional lines of insurance.
Cotton's All Lines was formed from hard work, dedication and began being built in 1983. In 1986 the corporation was formed.
The agency was founded on the principle of the Golden Rule. Mike's philosophy has always been, "Knowing what I know about insurance, what would I buy if I was my customer?"
Cotton's All Lines has been serving it customers for over 30 years as a "Trusted Choice Agency" at the same location and will continue to do so. The agency is based on personalized service, product knowledge, flexibility of choice from many financially stable carriers and highly values its customers.
Insurance Tailored For You
We invite you to complete an online quote, call us at 352-338-1222, or contact us at agent@cottonsalllines.com to review coverage options for auto insurance, home insurance, life insurance, health insurance, business insurance, commercial insurance, renters insurance, boat insurance, and more. We provide free, no hassle and no obligation insurance quotes to help you make an informed insurance decision.
Affordable, Reliable Insurance Choices
Cotton's All Lines Insurance, Inc. strives to offer you quality insurance coverage, a high level of professional service and a long-term relationship. As independent agents, we'll research rates and coverage from top insurance companies to find the best insurance rates and insurance plans for you. We do the insurance shopping and comparing for you to save you time and money!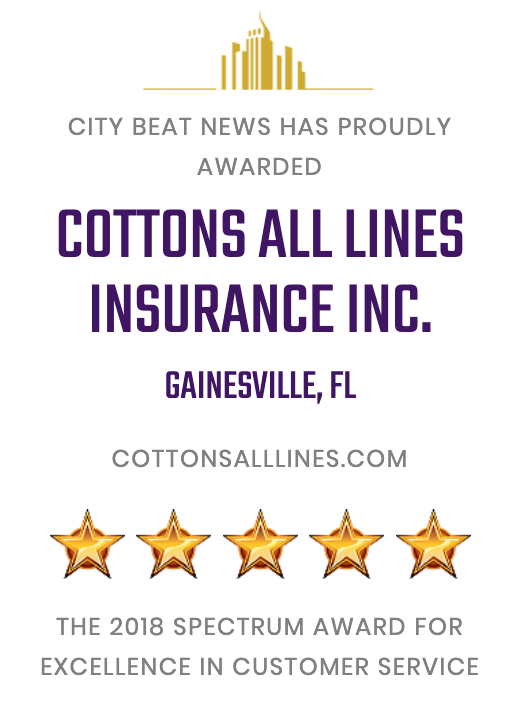 Call for a quote today at 352-338-1222.
Agency is licensed in the following states: Florida
Need an insurance quote? Get in touch!
Access quotes from Florida's most trusted insurance carriers. It's comparison shopping at the click of a mouse.